Set Report from: Shay_loves_hayden on IMDB

"I lucked out with a friend living a block away from their on-location set, and spent 2 evenings hanging around watching them film. I also got to touch the Impala which was just parked on the street... amazing. Best 2 days of my life. It's hard to believe Jensen is even more gorgeous in real life.
           
I also saw Azazel walking around, what a surprise!"
"They were filming the season premiere, and from what I could tell, Sam was himself and for some reason driving a Charger.. and has some kind of emotional goodbye/send off with Dean outside of Lisa's house. There was also a red Challenger parked down the street that they were using.
and Azazel is back, presumably NOT in a flashback but I could be wrong. "


"I think they did the majority of their filming at night, but I didn't stay late, plus I wouldn't have gotten many good pics in the dark.
They had "eerie" fog every night."


"Oh and to clear up some confusion, it was Sam and Dean having a bit of an emotional goodbye. I don't mean the full tears and hug it out type goodbye, it just looked like it wasn't a happy goodbye.. though Jared was being a total goofball after every take and during rehearsal so maybe it wasn't a big deal. "
"I didn't get any full shots of the other cars
Jared got in the Charger in the one scene, pulled out of the driveway and stopped directly in front of me so I snapped this one:"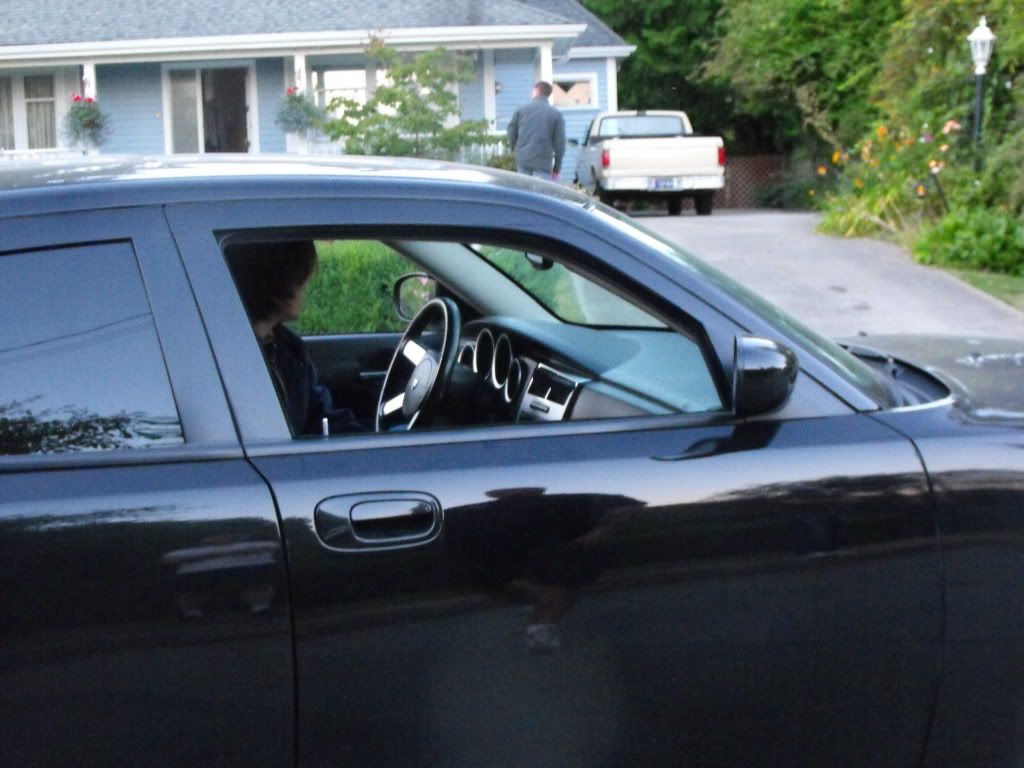 The dialogue I could hear wasn't much.
Jensen's scene was him walking up to a van, saying "Any sign of him?" and then being handed binoculars. He looks through them, then looks back at whoever was supposed to be driving all concerned and walks back to the house.
Jensen and Jared's scene was them walking from the doorstep to the Charger, saying goodbye and Jared backing out of the driveway. Then Jensen walks back up to the house and rubs the back of his head.
That's literally all that I saw be filmed in like 2 hours. They wrapped after the last one was done. It seemed like a really chilled out set. I know a few people who have worked on it and they all seemed to have fun. 2 of my teachers were actually on set working.. which was awkward. One was a camera man, and the other was doing makeup (effects I'm assuming) because she did a bunch of tattoos on some people (no one I recognized though)
[Lisa's] house is definitely not blue and looks literally nothing like the one in the picture but the sheet that I got listed that house as "Lisa's house". The one next door to it looked a ton more like her house, and they were doing all the filming inside it on the 2nd day but I didn't take any pictures of it. Next time I go to my friend's place, I'll take a stroll around the block and look closer at the other house."


More Photos Here: http://www.supernaturallocations.com/apps/photos/album?albumid=9557451
Source: http://www.imdb.com/title/tt0460681/board/thread/167116756?d=167193742&p=1#167193742