| | |
| --- | --- |
| Posted on March 18, 2010 at 7:18 PM | |
 Heres a Report from Brooke (@pretty_inpink) of her experience on the set of Supernatural!


"I'm not sure which episode they were filming but I'm pretty confident it was either 21 or 22. They were in "Detroit" for this episode and were filming in East Vancouver. When we first arrived on set we saw 2 Impalas, one parked on the side of the road and the other down an alley. They had just finished filming down in the alley so we waited for them to set up the next scene. First we saw had Jared charging across the road towards an apartment building (Jensen was walking behind him) screaming "We're here you sons of bitches, come and get us!" Another scene had Jim and Misha seeing a light burst out of the windows of the same apartment building, and then the two exchanged a worried/confused glance.
The next scene - and my favorite from the night - involved Misha, Jim and Jensen. No Jared, which I thought was pretty interesting given the content of the scene. The 3 of them were standing outside an electronics store that had a bunch of T.V.'s facing the street, all showing "Breaking News" coverage of fires, earthquakes, collapsed buildings, etc. Jensen and Misha were talking, and although most of the dialogue was pretty inaudible we were able to hear a pretty important piece. Jensen yells "we are NOT giving up.... right Bobby"?, at which point Jim says nothing. Jensen looks shocked and sounds almost desperate as he repeats himself ".....Bobby?" It's hard to relay the kind of emotion Jensen had in his voice but I guarntee this will be an awesome scene"!"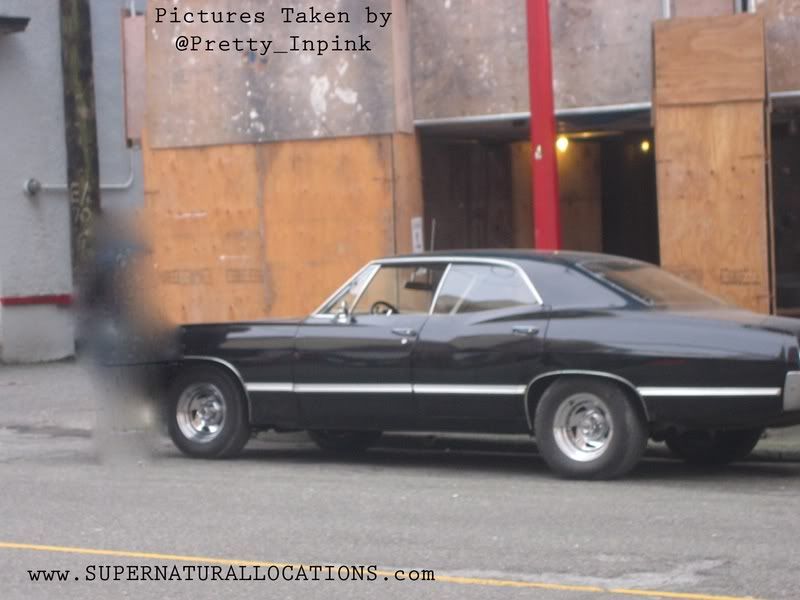 THANKS FOR THE REPORT BROOKE!!
LEAVE A COMMENT!